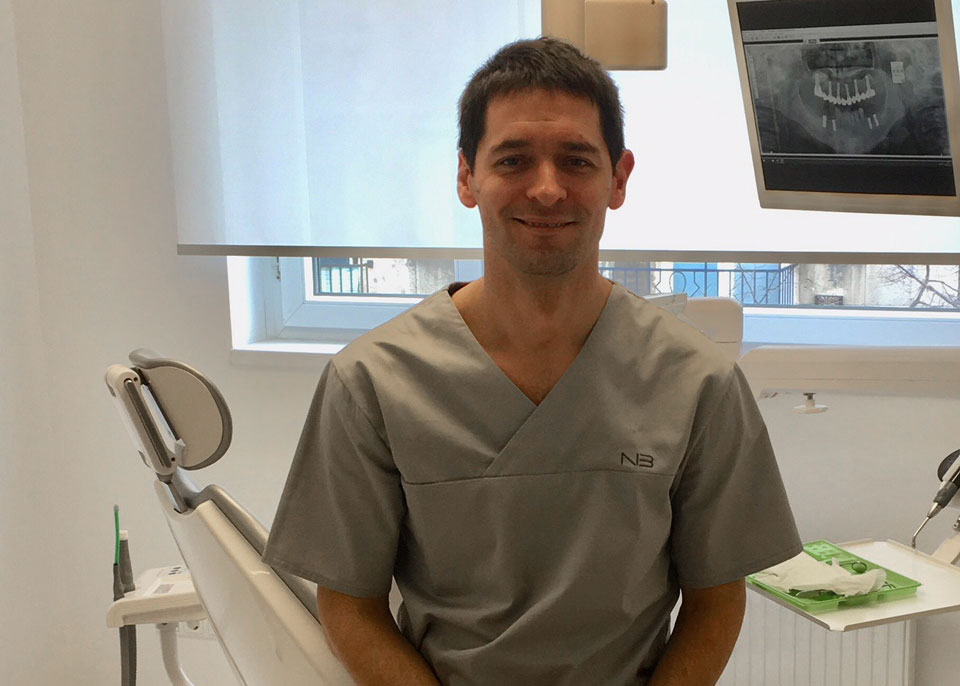 Dr. Bálint Németh
More than 15 years of experiences in dental surgery and aesthetic dental treatments. We pay special attention on aesthetics as well, implantation and bone grafting are performed with the most advanced materials.
EDUCATION, QUALIFICATION
Universität Bern, Klinik für Oralchirurgie und Stomatologie
Master Course in Regenerative and Esthetic Periodontal Therapy
Master Course in Esthetic Implant Dentistry
Master Course in GBR and Sinus Grafting Procedures
Semmelweis University of Medicine, Faculty of Dentistry
Dento-alveolar dental surgeon
Doctor of Dental and oral diseases
Dentist
Dental license is active in Norway!
We hope to welcome you as our patient in the near future
Our aim was not only to provide the best technical and professional background, but also to create a pleasant atmosphere.
You never have to be waiting for treatments
We welcome our patients after pre-arranged appointment to shorten the often long and inconvenient waiting time.